Jon Udell to give closing keynote and join TUG 2010 Newport Observable Workshop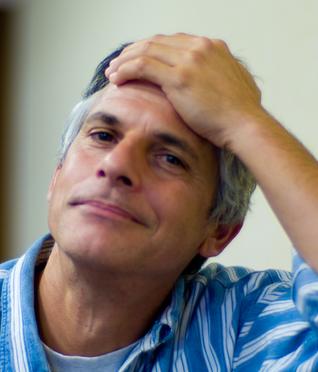 Jon Udell - author, information architect, software developer and new media innovator - will give a closing keynote for the 2010 Traction User Group conference in Newport RI on 13 Oct 2010, bookending Jim McGee's opening keynote on Observable Work. Jon's 1999 book, Practical Internet Groupware, helped lay the foundation for what we now call social software. Udell was formerly a software developer at Lotus, BYTE Magazine's executive editor and Web maven, and an independent consultant. He is now a writer and producer for Microsoft as well as a hands on organizer of the elmcity project, see Jon's blog and bio page.
Jon will join Jim McGee, Brian Tullis, Paula Thornton, Larry Hawes and others for a Observable Workshop session on 14 Oct discussing the pattern for Jon called observable work in 2009: "... the idea that by narrating our work, we can perhaps restore some of what was lost when factories and then offices made work opaque and not easily observable." This should be lively and interesting based on this summer's globe spanning Twitter and blog discussion of Observable Work.
See also 12-15 Oct 2010 | Fifth Annual Traction User Group Meeting, TUG 2010 Newport
Data Driven Career Discovery - Jon Udell 28 April 2009
Tweet